Dr. Zach Yenna
Board Certified Hip and Knee Replacement Surgeon
Dr. Yenna is a Board Certified hip and knee replacement surgeon specializing in anterior hip replacements, minimally invasive knee replacements, and revision hip and knee replacement surgery.
Dr. Yenna grew up in Sandy, UT where both of his parents were nurses, and when he was 15 years old he bought a 1972 Ford Bronco which he and his dad rebuilt in their garage.
As he pursued a degree in physics at the University of Utah, he was able to explore research while training in a machine shop. His experience in college, as well as leadership and volunteer opportunities , pushed him to a career in medicine where he would be able to help people. Orthopaedic surgery was an easy choice for Dr. Yenna with his background working with his hands.
Dr. Yenna moved with his wife, Christie, to Louisville, KY where he obtained his medical degree at University of Louisville. He stayed at University of Louisville for residency which afforded him an excellent exposure to all aspects of orthopaedic surgery at a busy Level 1 Trauma Center.
Following residency, Dr. Yenna completed a one-year fellowship in Joint Reconstruction at The Cleveland Clinic in Cleveland, OH. There he learned the most advanced techniques in hip and knee replacement surgery as well as non-operative treatment of degenerative joint diseases.
Dr. Yenna spent his summers growing up in the Uinta mountains where his grandfather had built a cabin near Smith and Morehouse Reservoir, and he and his family were very excited to return to Utah following fellowship to continue exploring all the outdoors that Utah has to offer.
Dr. Yenna brings with him the most advanced treatment principles and techniques, as well as the excellent patient care principles, from The Cleveland Clinic to the Davis area.
In his free time, Dr. Yenna tries to keep up with his wife and two kids, and he enjoys hiking, backpacking, shooting, fishing, and travelling.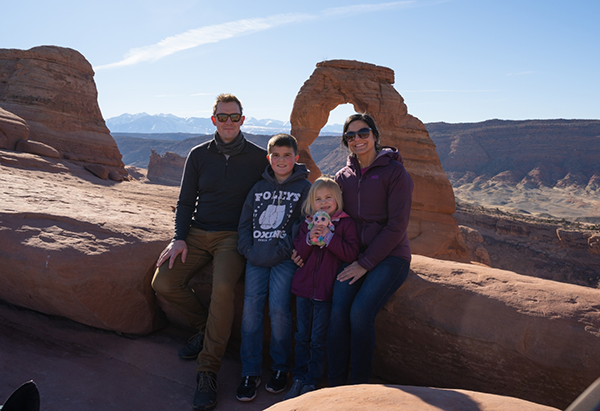 3399 E Louise Dr, Suite 200


Meridian,

ID 83642 - 5047